There are two types of people in the world.
Those who believe dogs should be walked.
Those who believe dogs should be carried.
On a recent trail walk,  my dog Rufus and I turned a corner and nearly collided with these two guys.
It was hard to say whether or not they had been arm in arm before our arrival, or if the football hold on Princess was merely a reaction to Rufus' all black, 110 lb frame charging around the corner.
I am inclined to think the latter.
Dogs should be walked, should they not?  They do, in fact, have four legs.  That's gotta say something.
As we walked on, I couldn't help but feel sorry for the both of them.  Sorry for the dog, that his owner's fears precluded him from being the surefooted yappy dog he was born to be.  And sorry for the owner, that his desire to control had left him blind to his own helicopter tendencies.
Rufus, on the other hand, is a hell of a guard dog and certainly does not need any carrying.  I already told you, he's 110 lbs and when someone knocks on our door, he barks so loud that the picture frames on our walls shake and turn sideways.
But you know something interesting I discovered about myself recently?  While I may snicker at Pomeranian-carrying- wannabe-wide-receivers like my neighbor, I'm guilty of another, bigger kind of desire for control.
I like to scoop Jesus up and put Him into a football hold.
In fact, I've been running around with him in a baby bjorn these last few months.
I've gotta tell you guys if I'm being honest, I've practically tried swaddling him and giving him a Sophie Giraffe to teethe on, as a matter of fact.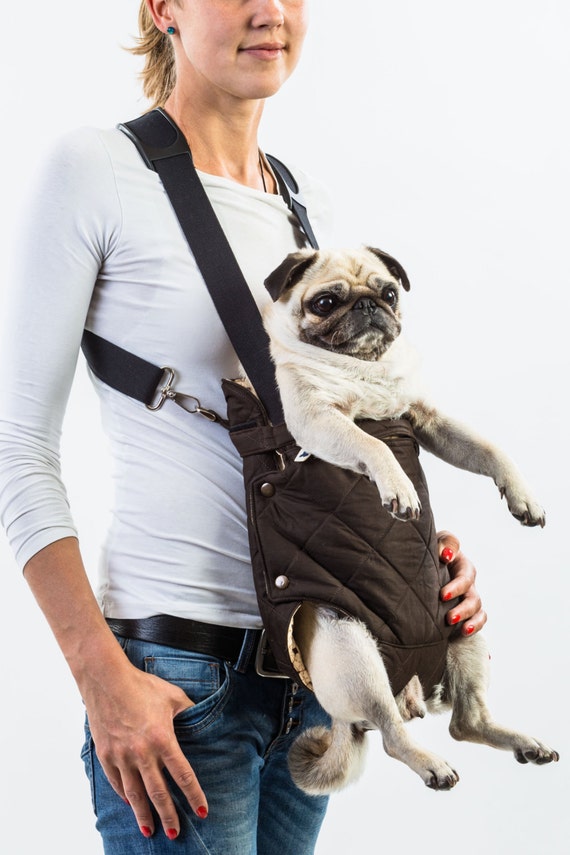 Because that's what we do, when our lives take an unexpected unwanted twist, right?  We say "HOLD ON!  This train wreck is not part of plan A.  I, now I have a really clever plan, that looks nothing like this yours god, so I'm just going to stick this nice little paci here into your mouth, and I'm going to just kinda sorta take over this situation, okeee???"
Because when God intervenes with something good, we call it "Providence" or "Divine intervention".  But what about when it's something unwanted, like Cancer, infertility, loss, or or or?
What do we call it then?  It doesn't feel "divine" anymore, does it?
Asaph had a really rotten life, he was a little bit like Job actually.  Nothing was going well for him, while everyone around him was thriving.
"What's going on here? Is God out to lunch?
    Nobody's tending the store.
The wicked get by with everything;
    they have it made, piling up riches.
I've been stupid to play by the rules;
    what has it gotten me?
A long run of bad luck, that's what—
    a slap in the face every time I walk out the door."  (Psalm 73; The MSG) 
He doesn't sound like a goody two shoes Christian does he? (Certainly not one that should've gotten a publishing deal!)  I love this part in verse 17 where everything changes for Asaph…
"…when I tried to figure it out,
 all I got was a splitting headache . . .
Until I entered the sanctuary of God."
You see, Asaph reached the end of himself, and realized that's where God began.  Nothing about his circumstances change, notice, but everything about his heart does.
"(v.22) I was totally ignorant, a dumb ox
    in your very presence.
I'm still in your presence,
    but you've taken my hand.
You wisely and tenderly lead me,
    and then you bless me.
25-28 You're all I want in heaven!
    You're all I want on earth!
When my skin sags and my bones get brittle,
    God is rock-firm and faithful!"
My bones are getting brittle from chemo, and now that I'm about to enter chemical menopause (thanks Lupron!) while still in my 30's, my skin will start sagging too.
BUT GOD…I can sing like Asaph did….
You are rock-firm and faithful!  You're all I want in heaven!  You're all I want on earth!  It doesn't matter what our circumstances are, it doesn't matter how much of a train wreck our lives have become.  When we have Jesus, we have everything we could ever dream or imagine.
Be encouraged with me friends, if you're on Plan B, or Plan F…..know that it is no surprise to our Father.  It's his Plan A, it's always been; and He is weaving your story into His masterpiece, for His glory, and for your eternal good.
Treatment Update: I'm at the 1/2 way point. 4 chemo infusions DOWN, 4 more to go!!!
Love you guys,
Heidi
PS  I love hearing from you guys so leave a note below if this meant something to you, and please also feel free to share my posts with loved ones